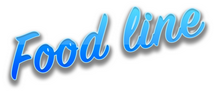 "STEAM POT"
The
"Mauri carpfishing"
, vaporizer is a cooking unit which can accommodate up to 20 Kg. of baits.
It is fitted with 8 separate drawer compartments.
It works on the same principle of a gas oven and fits into the bottom part of cabinet.

(All. IIA DIR. 2006/42/CE)
Stainless steel structure AISI 304.
Stainless steel AISI 304 drilled drawers.
Weight 45 Kg.
Dimensions L490mm. X L480.mm x H810 mm.