Fishing line
The boilie machine
"Excellent 500 Pro"
is sold in two versions:
Standard




With

"PLC control with

"Rolling table effect

".



The Standard version works by means of a
fixed speed rotating roller and is fitted with an automatic cutter
The
"PLC control"
, on the other hand works both with a fitted with a variable speed
roller device and if required the
"Rolling table effect".
This ground-breaking
device allows for constant fine tuning of the roundness of the boilies thanks to its PLC control device.
Indeed, thanks to this revolutionary software designed by
"Mauri carpfishing"
, the roller carries out both swift clockwise and anti clockwise movements which will guarantee perfectly
round Furthermore , it will ensure perfect consistency
The rolling machine
"Excellent 500 Pro"
is fitted with a
250 mm. roller.
10-12-14-16-20-24-28-30 mm. are available for both versions. Other sizes can be produced on demand.
This machinery is ideal to making circular balls- shaped, sweet and dessert dishes such made from marzipan, coconut, figs, dates, various fruits, and chocolate. In addition our machines can also be used to make round, cylindrical and rectangular shaped.
They can also be adapted to make meatballs, rissoles, and cheese balls.
The boilie machine "Excellent 500 Pro" can also be adapted to make perfect round balls for fishing or pet food.

(All. IIA DIR. 2006/42/CE)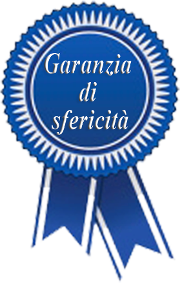 Technical specifications
"Excellent 500 Pro"
Structure

vertical in stainless steel

AISI 304;




Pivot pins

horizontal in stainless steel

AISI 304;




Screws and bolts

stainless steel;

Mould ,

certified PEHD;

Roller

250 mm. diameter, made for certified

PEHD with stainless steel pivot pins;

Fixed incision arrangement

for automatic cutting system;

Posterior in stainless steel

AISI 304;

Motor

made in Italy Thermally protected and complies with CE standards;

Adapter worm gear

screw

made in Europe;

Grille

inclining stainless steel

AISI 304;

Power Supply

automatic cutting 24 volts;

Electric valve

and micro cylinders high range "CAMOZZI" brand;

Automatic cutting system

made entirely from

AISI 304 stainless steel;

Built in computerized

control panel

with color display, chosen from the best available components on the market. 24 volt power;

Warranty 2

years, 24/24 assistance by phone, email and Skype.
Weights and measurements
"Excellent 500 Pro"
Machine cubic volume
cm. 75 x 31 x 53
Packaging volume
cm. 80 x 60 x 47
Combined machine and packaging weight
90 kg.